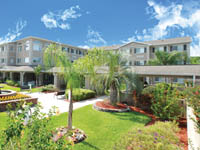 Living in an Assisted Living Facility or a Nursing Home is a necessity for many people. Whether you are a resident and you want to go to the town or you just want to visit your elderly parents in a Retirement Community, choose Interplex Destination services for transportation from any point in Chicago area to one of these facilities (Sunrise of Lincoln Park, Victory Centre of Roseland, Victory Centre of South Chicago, St. Joseph Village of Chicago) and let us take care of the rest!
Simply position your cursor over the relevant price-cell, follow the link, and proceed with confidence to book your trip online!
If you have any questions or need additional information, please feel free to contact us at
1-888-255-9209 or use
- All prices in

USD

.
- Prices are per vehicle.
- Prices do NOT include driver's gratuity (tip).
- Service Charge of 20% will be added for all limousines and specialty vehicles services.
- All rates subject to change without prior notice.
- For Cancellations and other questions please refer to "Terms & Conditions"