Search for Transportation and Limo Rates
Current and Upcoming Events - Chicago:
No events found!

View all upcoming events for Chicago

Chicago Airport Transportation - Luxury , Limo and Chauffeur Transportation Service
Traveling for business or leisure and want to ride in style? Then we are the right service for you because we are committed to providing you with high level of customer care.
Chicago InterPlex Transportation is a dependable premier transportation service provider performing top quality travel assistance in Chicago and every tourist and business destination in the area. We offer a variety of transportation: shuttle, limo or town car service, and all at competitive travel rates. Our luxury limousine or town car service is perfect for the corporate executive or other clients requiring the finest car service in Illinois.
If you are business travelers on a trip, then you can count on our team to assist you to get the job done; or you are leisure travelers on holiday, just allow us to help you create life-lasting memories. Chicago InterPlex Transportation provides safe and reliable airport transportation to and from
O'HARE Intl Airport (ORD)
and
Midway International Airport (MDW)
. Reservations for airport transfers can be made on-line.
If you need, we can offer assistance with booking your stay in a range of hotels:
Hyatt Chicago Magnificent Mile
,
The Talbott Hotel
, Sofitel Chicago Water Tower,
Alinea
,
Chicago Harbors
,
Harborside International Golf Center
and many others; convention centers, cultural centers, parks, museums, golf courses, restaurants and many attractions and landmarks, such as Lincoln Park Zoo, Millennium Park, Hancock Observatory, Museum of Science & Industry.
We constantly strive to meet the needs of the busy corporate client, vacationers looking for new experiences or the special event, requiring flexibility, and make sure that every customer gets the best service that they deserve.
Let the Journey Begin!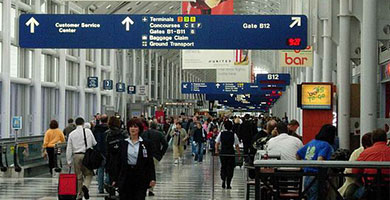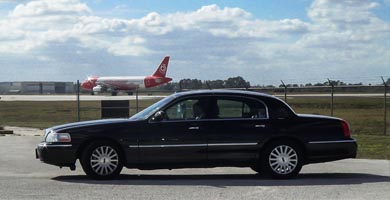 Chicago

Chicago is the third largest city in the United States. Located on the southwest corner of Lake Michigan in the state of Illinois, it is one of the best cities in the world, as it has everything you need. Chicago is well-known for its historic sites, museums, entertainment, cuisine and even beaches. The city is unique with its architecture and it is the birthplace of the modern skyscraper. Chicago was one of the fastest growing cities in the world during the 19th century. Nowadays, Chicago`s economy is growing at faster rate than New York and Los Angeles.

From the Chicago World`s Fair, museums, art galleries, historic buildings to the Lakefront or bustling nightclubs, the city has a little something for every taste. Rich with history, arts, music, architecture, top-notch hotels and restaurants, there is more to do in Chicago than you ever could have imagined. Chicago InterPlex Transportation holds high standards for professionalism. Our prompt and courteous chauffeurs are dedicated to make your transportation throughout Chicago and the area luxurious, relaxing and discrete. Plan your trip with us and our friendly customer service representatives will take care of all your traveling needs. We offer transportation for every occasion. You only need to fill in our online reservation form, book your trip and we will handle the rest.


O'HARE Intl Airport (ORD)

O'Hare International Airport, also known as O`Hare Field, or simply O`Hare, is located in Chicago, Illinois, 17 miles northwest of the Chicago Loop. O`Hare was built in 1943 as part of a manufacturing plant during World War II and the site was chosen for its proximity to the city. Currently, O`Hare Airport is the fifth busiest airport in the world with more than 66,000,000 passengers passing through the airport a year. The airport is the largest hub of United Airlines and the second-largest hub of American Airlines. Often touted as the best airport in North America, it features 4 Terminals with a total of 9 concourses and 182 gates. The airport is connecting more than 60 foreign destinations across the globe and serves an approximately 2,500 aircraft operations per day. O`Hare Airport is the third busiest airport in the U.S. and the sixth busiest in the world by passenger traffic. Each of the four Terminals offers top-notch restaurants and lots of high-end shopping options.

InterPlex Transportation applies a proactive approach to provide reliable and safe transportation service. Your InterPlex chauffeur will take into account any possible factors that can hinder your journey such as weather conditions, flight delays or traffic situations, choose the best route and comfortably take you to your destination.



Chicago Transportation Video:
Brookfield Zoo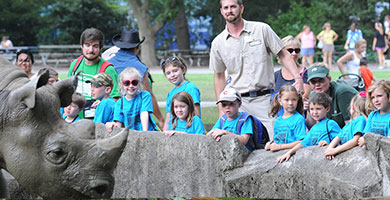 Millennium Park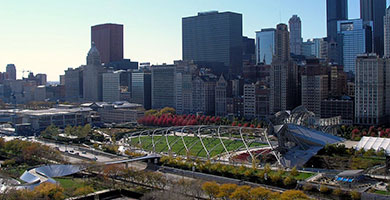 Latest news from our blog