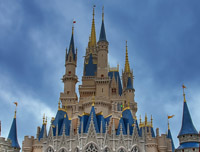 Rich with history, arts, music, architecture, top-notch hotels and restaurants, there is more to do in Chicago than you ever could have imagined. From the museums, art galleries, historic buildings to the Lakefront or bustling nightclubs, the city has a little something for every taste. Browse the below list of Attractions, Landmarks and other interesting places to choose what you want to visit during your stay at Chicago. InterPlex provides chauffer, taxi and limo service to famous local attractions such as Chase Park, Eugene Field Park, Kizuki Ramen and Izakaya Wicker Park, Wheaton - Park District, and Lincoln Park Zoo. We are here to make your visit a pleasant and memorable experience.
Simply position your cursor over the relevant price-cell, follow the link, and proceed with confidence to book your trip online!
If you have any questions or need additional information, please feel free to contact us at
1-888-255-9209 or use
- All prices in

USD

.
- Prices are per vehicle.
- Prices do NOT include driver's gratuity (tip).
- Service Charge of 20% will be added for all limousines and specialty vehicles services.
- All rates subject to change without prior notice.
- For Cancellations and other questions please refer to "Terms & Conditions"